David Hutchinson
Contactpersoon Engeland.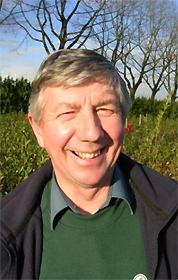 Horticulture & Ornamentals Consultant
       Home Tel & Fax +44(0)2380 275089     
       Mobile: +44(0)7831 638736 
       E-Mail: hutch1@waitrose.com
For almost 40 years I have led many growers study tours to Holland visiting nurseries, trade shows, research stations and gardens. During this time I have seen many changes and innovations. I am now working with growers who are looking for more sustainable ways of growing plants with less reliance on pesticides.

My customers are all over Great Britain and Ireland.